Online Scuba Lessons

| Home | Scuba Lessons | Nitrox Lessons | Scuba Replacement Card |

Online Scuba Certification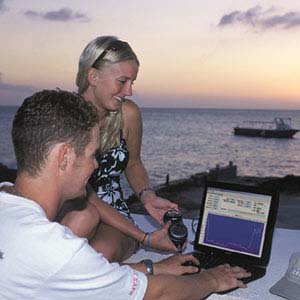 Only $109.95 complete!!

Begin your adventure today!!
Our scuba home study course materials
allow you to learn at your own pace.
Students can complete the course entirely from home or office
at any time of the day or night.
This interactive on-line scuba course
is designed to teach you the
Physics and Physiology of Scuba Diving.
Graduates receive a Certificate of Completion
and Worldwide Scuba Referral Form.
Only $109.95 complete!!


This performance based adventure program
is designed to lead you step-by-step
in your future exploration of the underwater world.
Get the book work done from home,
then take your certificate and Referral Form to
ANY instructor, ANY agency, Worldwide,
and finish up on vacation.
It's That Easy!

Only $109.95 complete!!
Includes 5 modules, final exam, and Academic Certificate.
Get the Book work done from home! Then finish up while on vacation!

Click here for FAQ
FREQUENTLY ASKED QUESTIONS
The course is divided into 5 separate modules:
Module 1
Skin, Scuba, and Accessory Equipment
Mask, Snorkel, Fins, and Booties
Tanks, Buoyancy Control Jackets, and Scuba Regulators
Lycra skins, Wet suits, Dry suits, Gear bags, Hoods, Gloves, etc.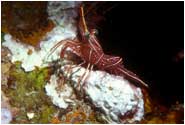 Module 2
Underwater Sciences - Physics
What is Air?
Why does your body lose heat in the water?
How light and sound are transmitted through water.
What is Pressure?
How does Buoyancy work?
What about Air consumption?
How long can you scuba dive on a tank of Air?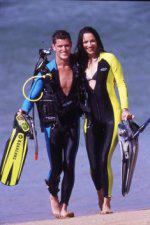 Get the book work done from home,
then take your certificate and Referral Form to
ANY instructor, ANY agency
and complete the pool and
open water dives while you're on vacation!
It's That Easy!
Module 3
Your Body underwater - Physiology
Air Spaces in the human body.
How to equalize pressure.
The basics of breathing.
Thermal considerations.
Secondary effects of pressure.
Health and fitness considerations
A Great "Refresher Course",
if you are already a Certified Scuba Diver!!
Nothing to down load!
It's done entirely online from the comfort of your home!


Module 4
The Diving Environment
The Dive Site
Shore Conditions
Waves and Surf
Tides and Currents
Dangerous Marine Life
Diving Problems and Rescue
The Buddy System
Out of Air Options
Dive Boat Etiquette
Souvenirs
Underwater Communications
Basic hand signals and sign language

You can do the course with your
friends and family.
Call or Email our staff of Scuba Instructors
and get help for FREE
Module 5
Planning and Decompression Sickness (The Bends!)
Ingassing of Nitrogen
Outgassing of Nitrogen
Residual Nitrogen
Time Limits
Repetitive Dives
Flying after diving
Altitude Diving
Table Terms
Table Rules
Total Nitrogen Time
Table Exercises
After completing each section, you will be given a quiz.
You must receive a 100% score on each quiz before proceeding to the next section.
Don't worry, our staff of Certified Instructors will help you, FREE of charge, if you get stuck!
Then, after you have completed all the sections, you will be given a Final Exam.

It's a good deal, and a great education in Scuba!!
You will be given a Password and URL via E-mail when you Order the Course!
Check spam folders!

---
---
Dear Bwana,
I can't believe how easy this course was for me and my wife. We ordered the course and completed it within two days. Then we went on vacation to Cozumel. The dive masters at the Palencar reef actually knew you. They spoke very highly of your course and of your skills as an instructor. Now we are fully PADI scuba certified. We're planning a trip to St. Thomas next summer. Thanks for a great job, you've changed our lives for the better.
Matt and Julie Hynes, White Plains, NY
Dear Bwana,
I just wanted to thank you for making this course available to people with limited time at night, like me. I 'm actually at work right now but I was able to squeeze this course in tonight. It was painless and very informative, I really enjoyed the articles on the web site that I had been reading up on before I decided to purchase the course. I will recommend it to everyone that is interested in the academic portion of the course. I wish I had found your site before my recent vacation to Cabo San Lucas.
Thank you,
Steven Chiri, Santa Anna, CA
Dear Bwana,
This course was great, we both took Scuba in college with NAUI, but did not do the open water, it was terrific being able to move at a fast pace as it was pretty much a review. It saved a great deal of time and was very well written and I enjoyed your sense of humor. Thanks again for a great service. I'm plannng on getting my son PADI certified for our next dive trip the Virgin Islands.
John Stull, Roseville, CA
Dear Bwana,
What a terrific course. My wife and I were delighted to have such a service. It saved us time! When we got to Cozumel, the dive master knew who you were. What a small world.
Dennis Ravaowski, St. Louis, MO
Dear "Bwana"
I have finished the Scuba Lessons a few days ago, eventually getting 100% on the exam and on each of the five modules. I just wanted to say I enjoyed the course and found a lot of the information very relevant to my diving. I found the safety aspects of diving were really well explained, and was taught things that I didn't learn in the theory component in my own Open Water Course. I had to answer one of the Dive Table questions in Module 5 a number of times, but this was mainly due to a calculation error rather than not understanding the principle. I guess this is an example of "human error" and why computers are such an advantage! Thanks again for your instruction and the course.
Kind regards
Janet Poczwa, Camp Hill, Brisbane, Australia
Thank you so much for the help and man what a great course this is. I work swing shift at a nuke plant and would never have had the time to sit in a traditional class setting for this. This was perfect. Can you please give me a heads up as to when my certificate will be mailed out? Heading out to Jamaica next month and can't wait to get in the water. they require Scuba certification for PADI,NAUI, SSI, or SDA.
Morgan Beall, NYC, NY
Thank you! We will definitely recommend your site to our friends interested in certifying. It was very informative, the study guide was perfect and very clear. Plus you were very responsive to any questions we had via email.
Ingrid, CA
Dear "Bwana"
Thank you for an interesting course. My job had me take a SCUBA course as part of my basic training on working with Dragger air packs for the Fire and Rescue Department. The theory as well as the safety information that you provided made this course worth the price alone. When I told my Chief about your course that I was able to complete online. She told me that she had been diving for about 5yrs and that she had even done a Nitrox dive. She all so told me how diving relaxes her.